Here is a couple of our reviews
"Took my truck to Dents r Us this morning to fix a couple of dents I had that I was worried about. All the guys were super professional and did quality work, had my truck looking like it rolled off the showroom floor. Highly recommend!" – Dylan C.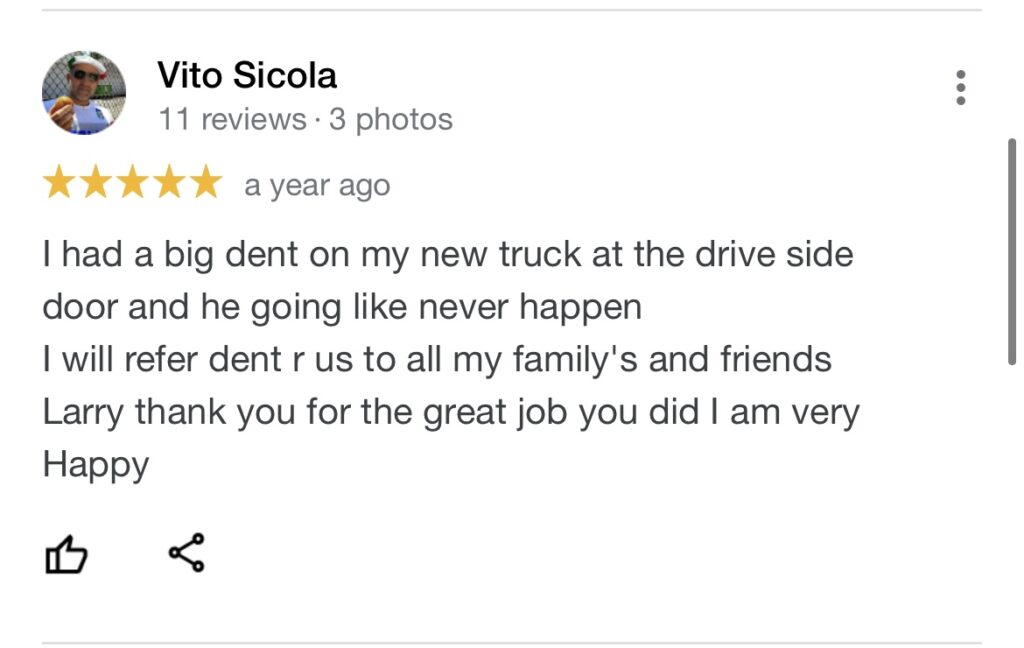 "Larry was great. Fixed several dents and buffed the scrapes off. The side of the car looks new. Did an awesome job!" – Brenda S.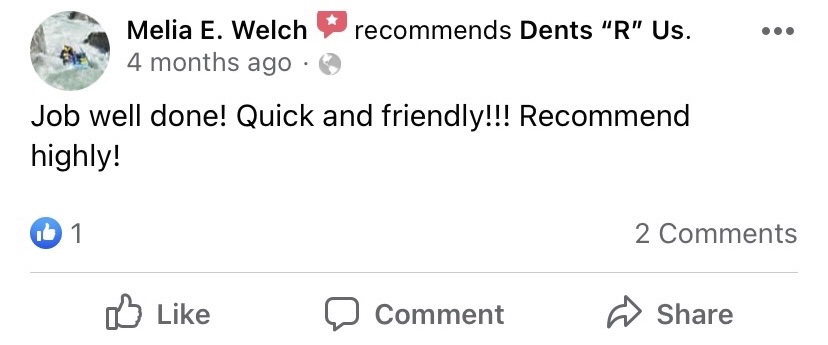 "Highly recommend Dents R Us! Larry was quick, courteous, and did an excellent job getting all my dents and dings out! He even came to my house to do the work, very impressive! " – Kelley D.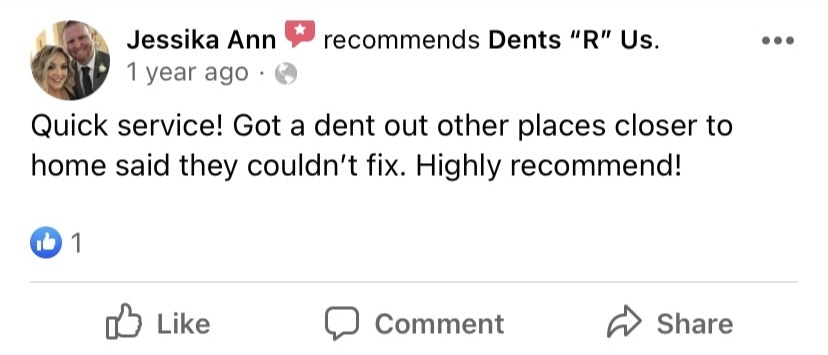 " I had a good sized dent in the side of my car door, looked like they smacked it pretty hard. Larry came out the next morning and could not believe what a great job he did and the dent was even on one of the body lines. I highly recommend!! -Laura F.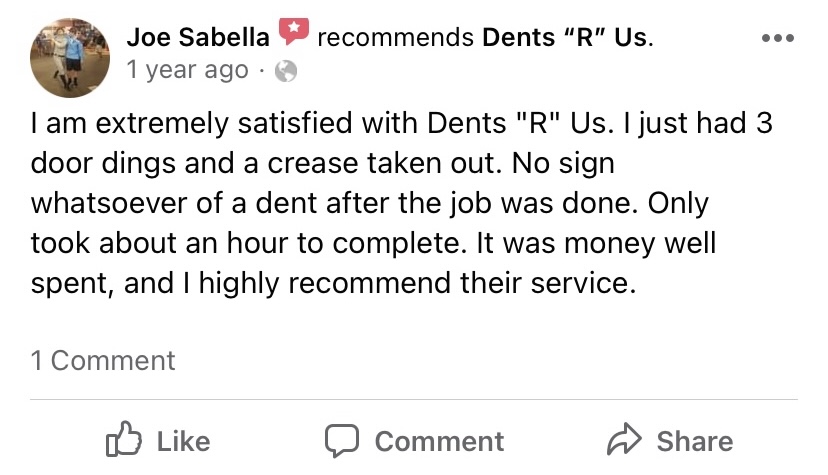 " Larry does great work, just when you think you need a body shop, Larry can fix it! He's the best around! " – Mark L. 
" I had a few fairly deep dents from a hit and run. Larry was able to pop them right out. My bumper looks good as new! He was fast and very well priced for the repair. I would definitely recommend these guys. " – Tabby W.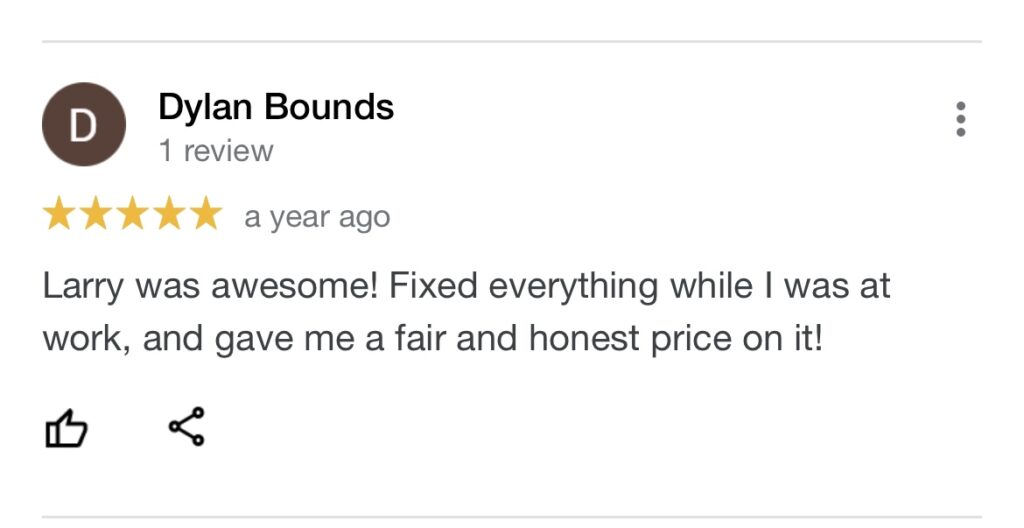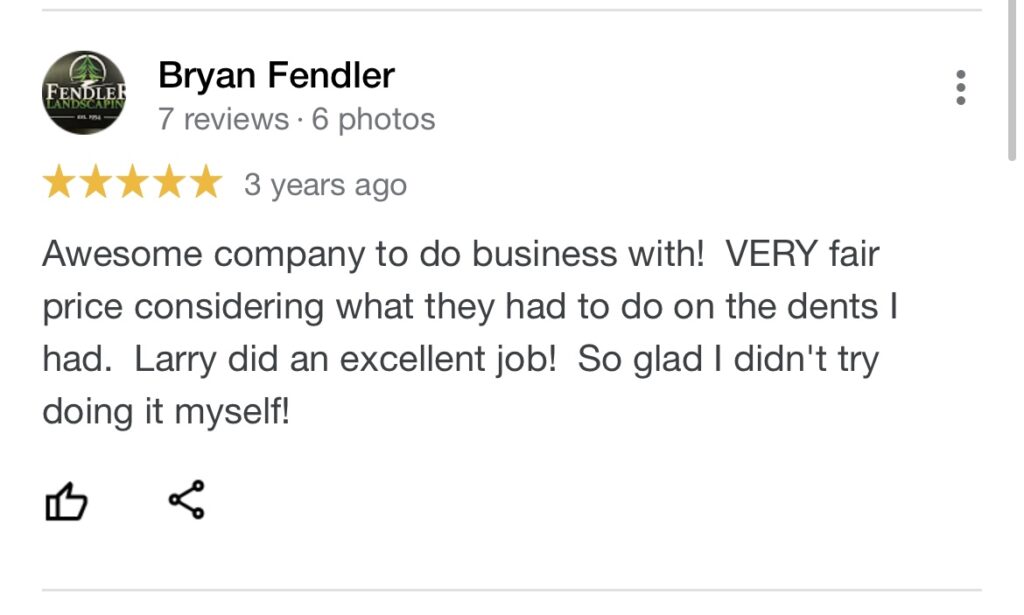 " I had a few dings fixed by Larry. Called him and was able to meet up the same day. Dents are done! Very nice and professional! Highly recommended. " Ali H.